Writing a book and building products while living in an RV
Published on May 12, 2020
Nick Haskins
Software engineer / Business Owner,CG Cookie / Mavenseed
8 years of development experience
Nick is the lead web developer at CG Cookie, where he built and manages the LMS (Learning Management System) that is used to teach digital art. He also built Blender Market, a spin-off company from CG Cookie, although that's now managed by another developer.
Together with the owners of CG Cookie, Nick launched Mavenseed, which is the next evolution of their LMS platform. It is a platform to sell digital assets such as books, courses and memberships. Recently, it was made free for everyone and you would only pay a commission on your sells!
On the side, he runs SportKeeper - a software management system for climbing gyms.
Last month, Nick also launched Playbook Thirty-nine - a book that teaches you proven Ruby on Rails patterns and techniques.
And all of this while living and travelling in an RV together with his wife and two kids!
Hey Nick, can you give a short introduction to anyone who might not know you?
When I was 18 I hopped on a bus with $50 and a bag full of clothes and started over in a new state. I didn't know a single person there. A few years later I met Brandi, we had two boys, and I brought them back to Texas as souvenirs! I'm totally kidding. I love my family. Brandi and I have been happily married for 14 years!
Looking back it was one of the best moves I could have ever made. It had a big impact on how I live and work even to this day. We're a very humbled and self-sufficient family that lives well below our means.
What's it like to work remotely from an RV? What a normal day looks like for you?
This has taken some getting used to. We live and work full time in a 24' off-grid motorhome; that's 180 sq feet. Most people have bathrooms bigger than this! But we've been on the road for a year now and have learned to make the most of small spaces.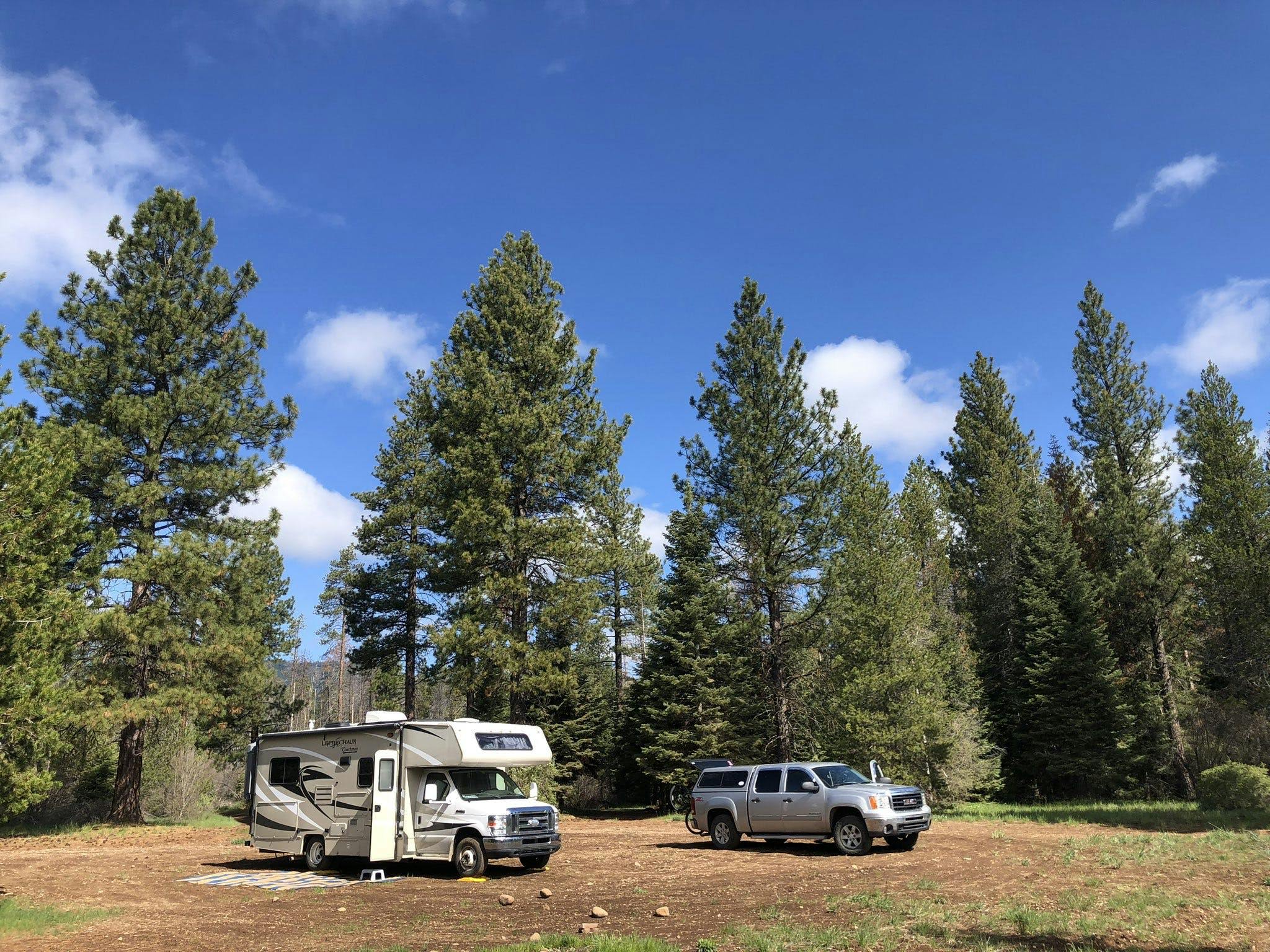 We camp primarily on public lands; that's land like National Forests and land managed by the BLM (Bureau of Land Management). The kids currently split the top overhead cab bunk, although they're getting bigger so an upgrade is in our future. Brandi and I get up before the kids do so we have a bit of quiet time.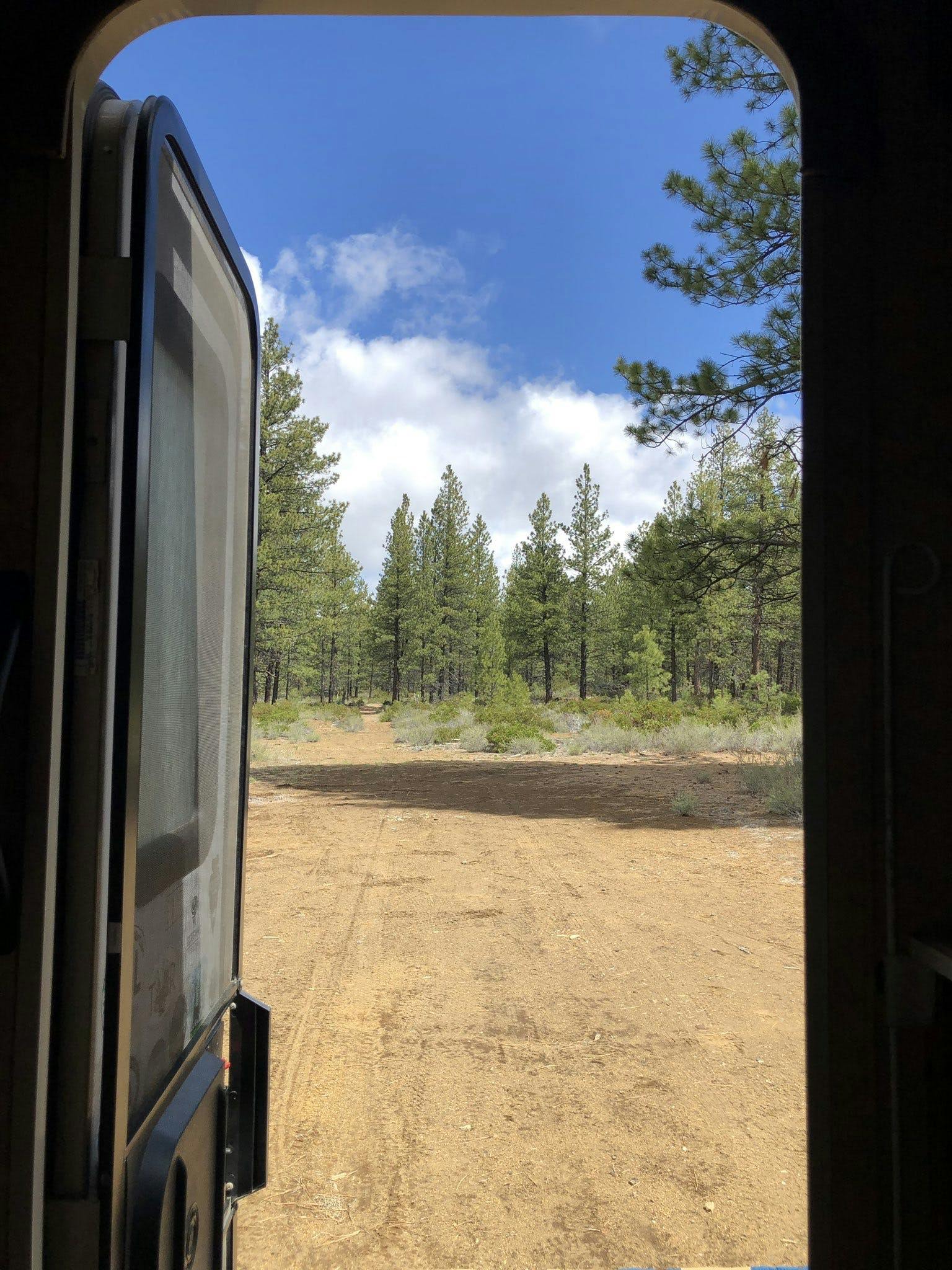 Then just before 8 AM I head out to our outdoor shelter, which is used as an extension of our home on wheels. This outdoor shelter is a portable pop-up gazebo, has a heater, a table, some chairs, and is overall a really comfortable space! I'll work here until 11 or 12, then we switch places with the kids. They come out and play outside, and I'll head inside to finish the day.
I try to not work past 3 PM, but this doesn't always work out. Then on Fridays or every other Friday, we move to a new spot which is a couple of hours away. We have a different view every couple of weeks, and this keeps things fresh!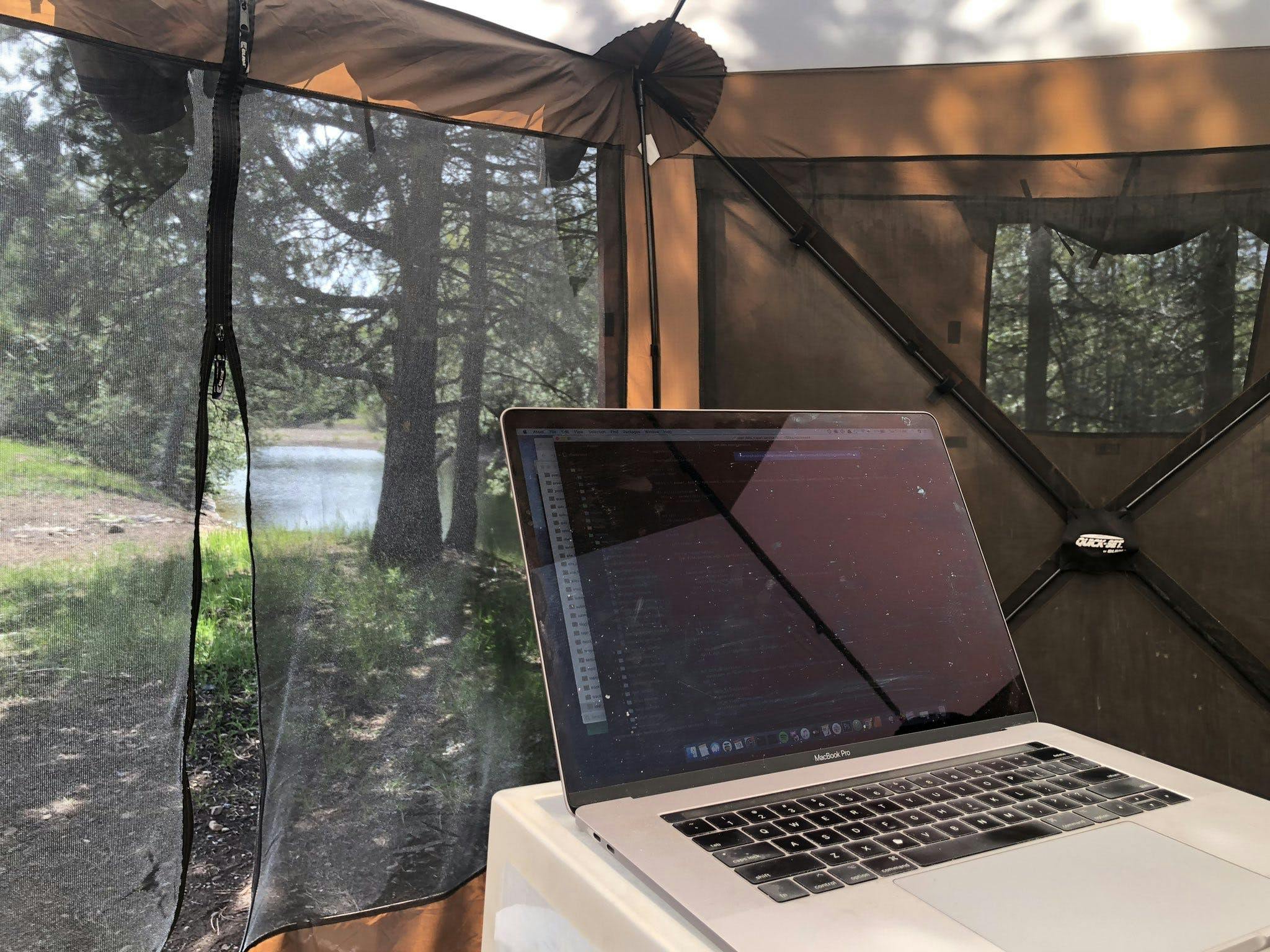 Congrats on the launch of your Playbook thirty-nine book. Can you tell us a bit about the book and why you decided to write it?
Thanks!
The goals of the book were multi-faceted. First, I wanted to teach that you can build some insanely complex and interactive web apps with minimal tooling. As a solo-developer, I need tooling that helps me be the most efficient with my time. This means that there's no room for the complexities that things like JS frameworks bring. I just don't have the time due to my workload. As a result, I've developed some simple techniques that can go really far, so I wanted to share those.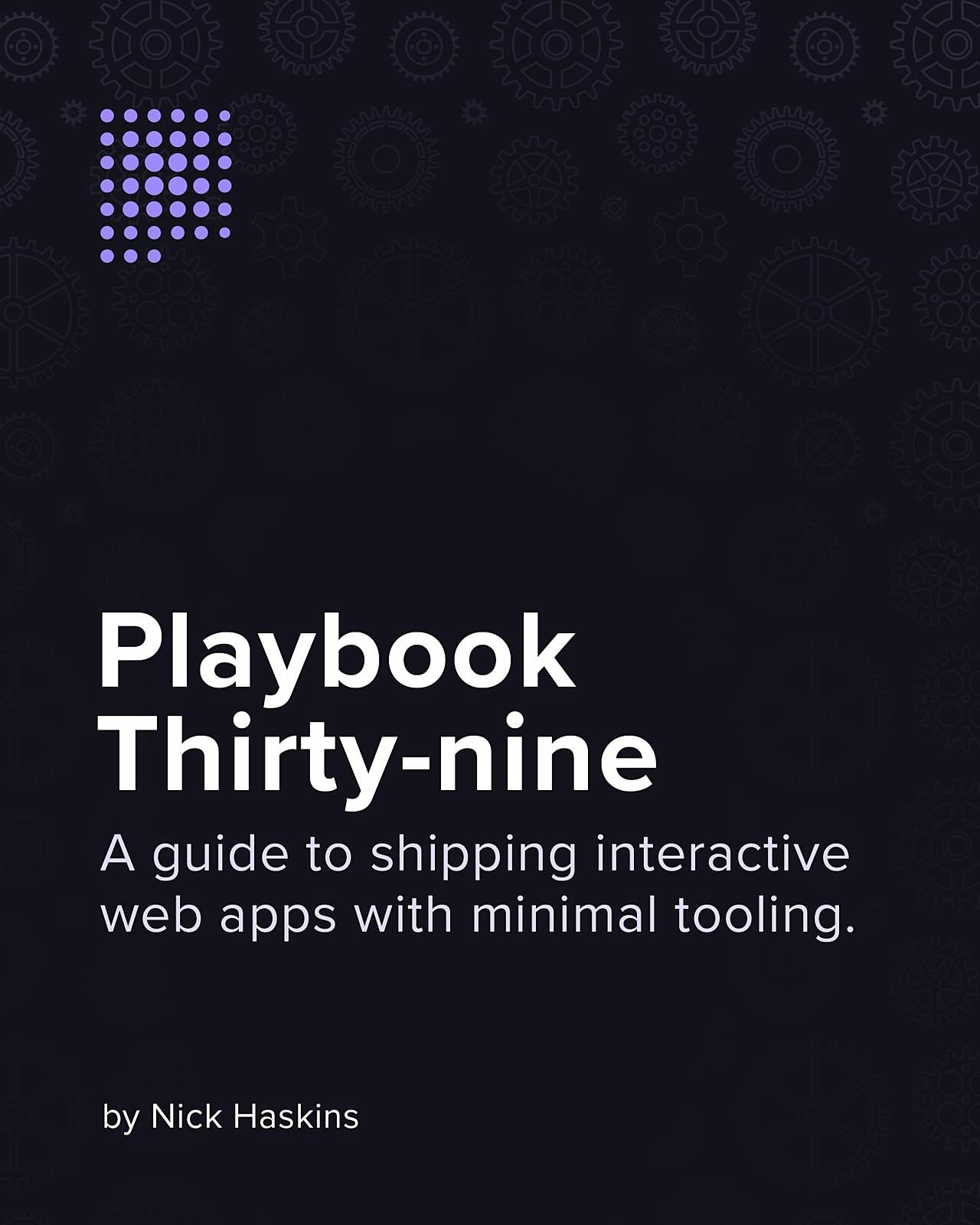 Second, I felt that there was a big space missing in the education sector with Ruby on Rails. There are a lot of tutorials on how to build to-do lists, and there's a lot of books that cover building a simple Rails app from start to finish, but there aren't any that take a top-down approach.
I thought I could add something new, given my experience in CG Cookie, Blender Market, SportKeeper, and Mavenseed.
This book is a great way to learn how to build real applications in Ruby on Rails. The book comes with a Rails template which will help you start your next side project quicker. You can read more about it here.
! Nick gave the Full Stack Heroes community a special offer - you can use code fullstackheroes for $30 off!
Since you don't have a CS degree, do you think this has been a blocker in your career?
Not at all. College isn't necessary unless you're going after a speciality trade like being a doctor, or a lawyer.
How did you learn to code?
I started learning PHP in 2012, then moved to ruby in 2015. I have under 10 years of experience writing code, but in those 10 years, I've spent a tremendous amount of time in the deep-end.
Could you share the stories of some of the early personal projects that you did?
Before I moved over into Rails, I was in the WordPress ecosystem. In 2013 I created a free plugin called Aesop Story Engine. I had gained some experience in the WordPress space and was ready to make a name for myself. I built a freemium business model around that plugin, then exited that startup in 2014. This plugin is now operated by the person who purchased it.
What advice would you give to other developers who are getting started in their careers?
Just start building something. When you get stuck, Google the problem and try the solutions you find. Then rinse and repeat, for days on end. Eventually, you'll learn your way around and things will become easier.
To be more granular, I would start in the WordPress space. Find a plugin that you love. Learn all about it. Apply for a customer support position for that company (they are constantly hiring).
Work there for a bit, then build a plugin and make a name for yourself. I would probably follow the same path again today. The WordPress ecosystem is special and is an amazing stepping stone into tech.
Do you have plans of launching another book in the near future?
I've been bitten by the book bug!
I have another book coming out, it's actually with the editor as we speak. This book covers how we manage to camp for free and work remotely in our off-grid RV.
You can find more information on https://livinginasmallrv.com.
Are there any tools and resources that you have found useful for your professional development?
One book that really upped my design as a developer was Refactoring UI. For me, that book was the bridge between my skills as an engineer, and my (then) mediocre skills as a designer.
I absolutely agree with Nick! Refactoring UI was my first introduction to learning design. I still have a long way to go, but even to this day, I refer back to the book whenever I have a design question.
Invite us to your inbox.
Articles, guides and interviews about web development and career progression.
Max 1-2x times per month.